Working K9 is founded on a training philosophy based on a common sense approach that proves highly effective in real life situations. Our philosophy, is based on utilizing the best traditions and techniques from around the world and works in all aspects of K9 ownership; whether in the home, on the street or in the advanced, competitive sporting arena. A blend of multiple international disciplines from Dutch, Belgian, German, Italian, North American ,French Police, Military and sport tactics are applied to truly gain K9 control in all training aspects. Training includes Trust, Respect, Obligation and Teamwork - The T.R.O.T. system.
Head Trainer Tony Pallotta has spent over 30 years training, he spent many of them researching and traveling around the world in search of the best K9 training practices. His depth of knowledge and experience makes him uniquely qualified to develop a custom training regiment that has both client and dog achieving real progress by setting individual goals and achieving success in a very short period of time. Our site is designed to demonstrate details in a wide range of K9 handling tactics and philosophies that other professional trainers either generalize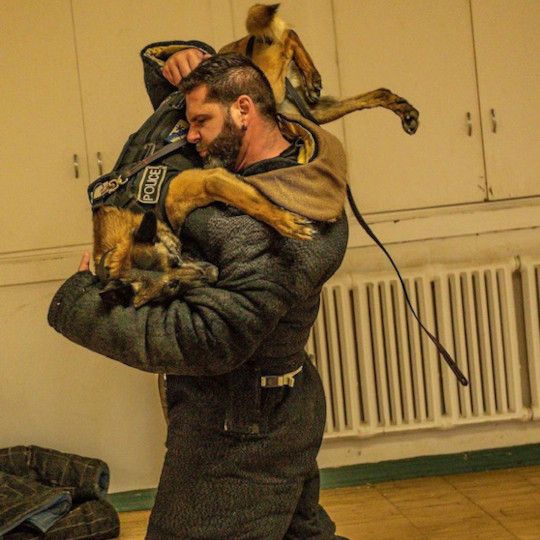 as not important, fail to adequately explore or donít even think about.
Who we are
At Working K9, we are K9 enthusiasts first and foremost. We are a team with goals to encourage ourselves, our clients and our K9 companions to new and exciting levels of excellence and competence often not thought possible. We love working dogs and we share an endless passion to learn, improve our training techniques and develop a closer bond with our animals. We take from a vast understanding of multiple disciplines and apply them in specific manners to which real, effective strategies and success can be achieved in all training goals.